Held on the 14th, 15th day of the lunar calendar, the lantern festival is a radiant cultural beauty of Hoi An, and this is also an opportunity for tourists to come and admire the unique charm of the Ancient Town.
Hoi An is always loved by tourists because of its beauty that blends ancient and modern. Traveling to Hoi An at any time has its own beauty, but to make that trip the most sparkling and perfect, consider planning a trip to Hoi An on the occasion of the full moon, when Hoi An Lantern Festival is held. Revealing that this will be the most beautiful time to explore Hoi An Ancient Town.
I. Hoi An Lantern Festival – A unique cultural highlight
1. The origin of Hoi An Lantern Festival
The Hoi An Lantern Festival dates back to the 16th and 17th centuries, when Hoi An was a bustling trading post. The Chinese and Japanese who settled in Hoi An brought lanterns which they hung outside their doors as a souvenir of their country of origin.
Over time, lantern making became an essential part of family businesses, parties and celebrations. People in Hoi An began hanging lanterns in the hope of attracting luck and happiness. The colorful lanterns came to be considered a symbol of Hoi An. The Lantern Festival has been held for the first time in Hoi An since 1998. Up to now, this activity has attracted many tourists as well as becoming a unique cultural feature here.
Hoi An Lantern Festival is held on the 14th and 15th days of every lunar month, also known as the full moon day. On these days, Hoi An becomes sparkling and magical with hundreds of lanterns hanging high.
2. What does the Hoi An Lantern Festival stand for?
Releasing flower lanterns in Hoi An is one of the spiritual cultural beauties of the people of the Ancient Town. The activity of releasing lights is considered to bring health and fortune to people. Each lantern will be filled with prayers and wishes for the best by the person who releases them. When the lights are dropped, it means lighting up hope for a lucky and beautiful future for family, relatives or friends. Therefore, this traditional lantern festival has been preserved by Hoi An people for generations, and is also the most anticipated activity by tourists.
Highly recommend: Vespa Tour & Cooking Class in Hoi An 3 Days
3. Where does the Hoi An Lantern Festival take place?
Hoi An Lantern Festival is held on Hoai River, located peacefully in the heart of the Ancient Town. This is also a river associated with many activities and culture of the people here. Hoai River is inherently calm and peaceful, but on the nights of the full moon, this place will become more bustling and poetic because hundreds of visitors flock to send their wishes into the colorful flower lanterns.
4. How is Hoi An Lantern Festival organized?
Along the river in the Ancient Town, local vendors sell paper lanterns with candles at their bases, usually priced around VND 50,000.
The sight of the many lanterns lit along the river and its surroundings is undeniably enchanting. For those in a particularly festive spirit, it is possible to take a brief boat trip to view the lantern show from a different perspective, or even launch your lantern from the boat for a more enjoyable experience.
During the lantern festival, which begins at 8 p.m., all electric lights in the town are turned off, leaving only the soft illumination of lanterns, creating a magical ambiance, with the lantern-filled waters and street lanterns as the only sources of light.
This is also a great time to see many impressive shows, which take place along the river, with music or poetry recitals. In addition, many traditional activities are organized, such as folk games. At the Hoi An Lantern Festival, you can not only feast your eyes, but also your taste buds. A variety of mouth-watering street foods await to satisfy your taste buds.
Some must-try dishes that we suggest you:
Cao Lau Hoi An: When talking about Hoi An, it is impossible not to mention the specialty Cao Lau. Cao Lau is actually a noodle dish mixed from flour with ashes of Melaleuca firewood, so the noodles are bright yellow, big and soft. Soft noodles combined with shrimp, pork, char siu, raw vegetables…. have brought a typical Cao Lau dish only available in Hoi An.
Hoi An Quang Noodles: This is one of the favorite dishes of diners. The big bowl of Quang noodles is filled with tough noodles, combined with grilled meat, char siu, raw vegetables… to relieve hunger after a whole day out.
Hoi An rice with chicken: This is a fairly basic dish, which is a combination of fragrant rice grains with golden pieces of chicken served with mannequins and vegetables. Just a plate of chicken rice will fill you up all day and keep the flavor of Hoi An cuisine alive when you return home.
Rice with mussel: There are many mussels in Hoi An, especially in the sand dunes and branches of the Thu Bon River. Therefore, Hoi An mussel rice is a familiar rustic dish that any visitor should try once when coming to this extremely famous tourist destination.
Highly recommend: Ancient town Hoi An Tour
II. Tips when traveling to Hoi An
1. Weather
Hoi An has a tropical climate with distinct rainy and dry seasons. The dry season starts from February to August. This is the ideal time for outdoor activities and festivals. Coming to Hoi An at this time, you should wear cool, sweat-absorbent T-shirts; Don't forget to bring sunscreen, and sunglasses because the Central region's sun is very uncomfortable. Meanwhile, the rainy season from September to January sometimes has heavy rain, during this time you should consider bringing an umbrella, raincoat, or waterproof jacket with you on every trip.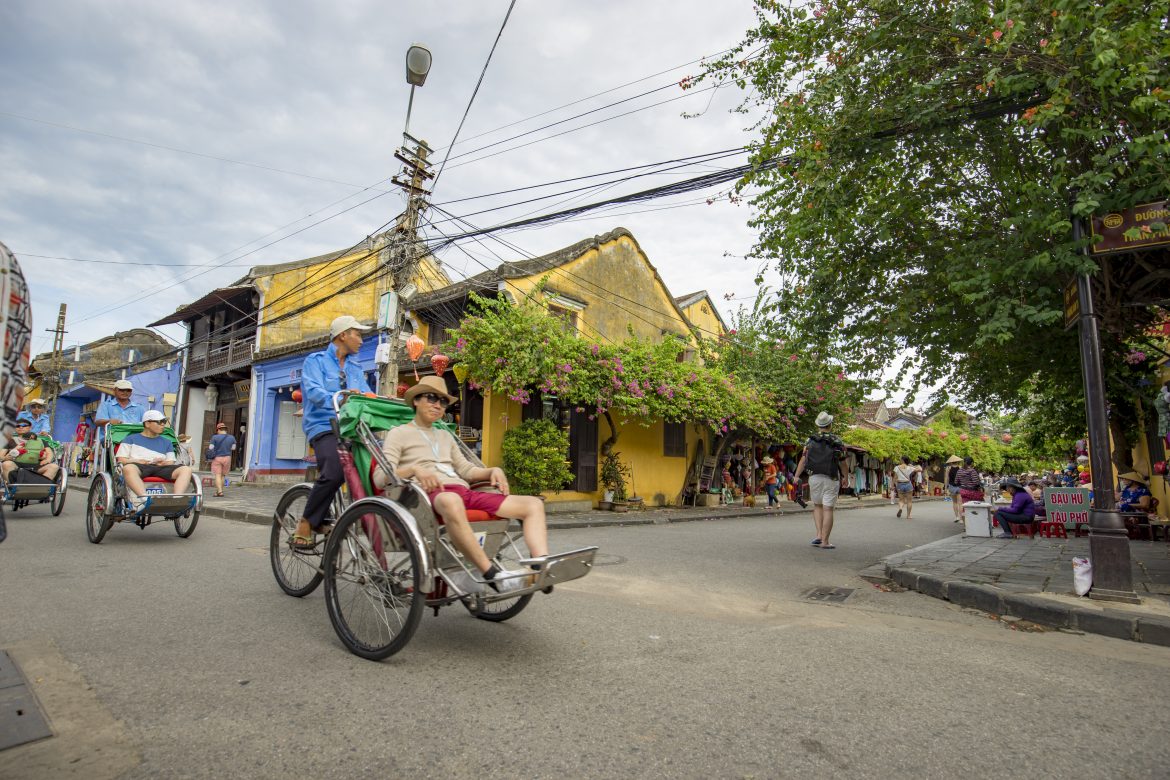 2. Currency & Payment
In Hoi An, you can use US dollars to pay the price. However, it will be quite inconvenient because not all places can pay in foreign currency, so you should change money to VND for easy trading. Of course, you can also pay with international cards such as Visa, Mastercard, but this is not applicable in small markets.
3. Shopping
Hoi An is popular for its tailors-made clothing. If you plan to have clothes made, research and choose a reputable tailor with good reviews.
4. Keep yourself hydrated
If you're planning a visit during the scorching summer months, it's crucial to keep yourself hydrated. With temperatures soaring to a range of 35-38°C, it's important to bring some bottles of water to prevent dehydration, which can lead to health issues.
5. Medication
No one wants to get sick while traveling, but prevention is better than cure. Because of the different climates, it is possible that you and your children will not be used to Vietnam's somewhat uncomfortable tropical climate. So don't forget to bring some familiar medicines such as anti-motion sickness medication, bug repellent, antibacterial cream, stomach medicine, fever reducer, allergy medicine, mosquito spray, cough medicine, band-aid etc. for a perfect trip.
Hopefully with the travel experiences and tips above, you will have the most interesting and unforgettable journey to discover this enchanting Vietnamese Ancient Town!
III. About Lux Travel DMC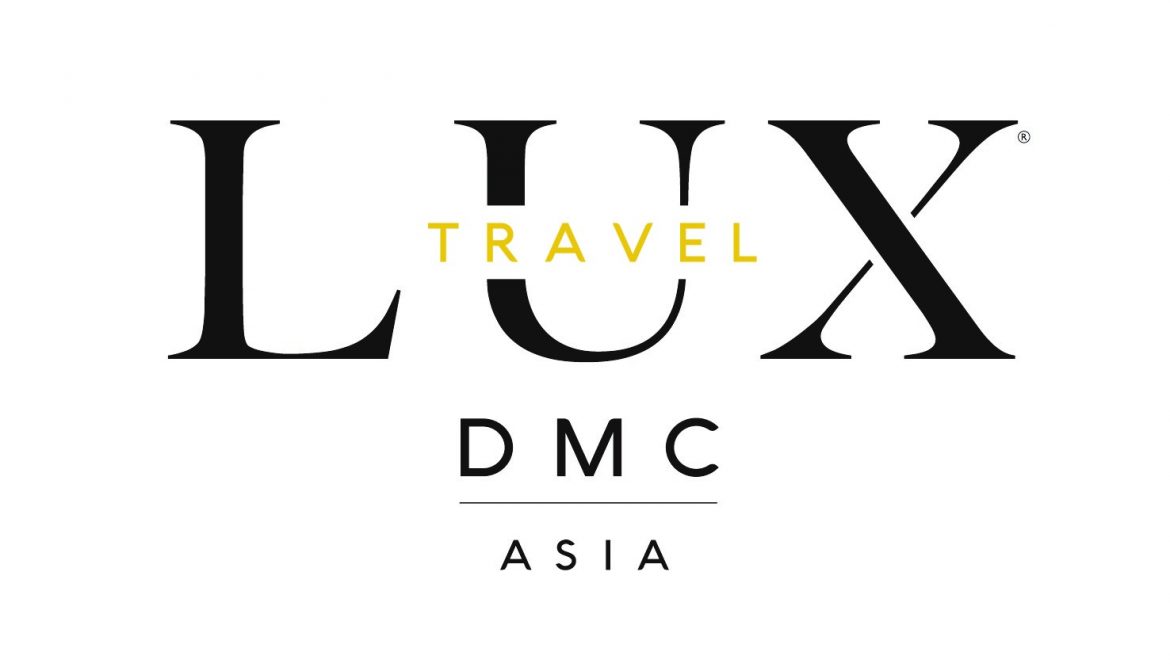 Founded in 2005, Lux Travel DMC is leading Luxury Tour Operator 2023 by World Travel Awards. We provide 100% tailor-made private tours in Southeast Asia. The holiday is designed around your interest, time and budget. 99% of our former customers are satisfied with our service. Therefore, we have a lot of positive reviews on TripAdvisor. Please feel free to contact us to have direct consultation for planning a trip designed in your own way.
Contact Us
Address: No.456 Lac Long Quan Street, Tay Ho District, Hanoi, Vietnam
Phone: (+84) 24 3927 4120
Email: [email protected]
Hotline: +84-336-276-996
Website: https://luxtraveldmc.com