2018 has been marked as a successful year of Vietnamese and Cambodian tourism. The number of domestic and international visits have remarkably increased, due to the high demand of the customers. Here we are in 2019, the year with the expectedly strong growth in the tourism sector, especially in Vietnam and Cambodia. Through the research and prediction of our Lux Travel DMC experts, there will be an evolution in the way travelers tend to design their trips. The top eight predicted luxury travel trends in Vietnam and Cambodia in 2019 will probably help you to consider and decide your own way of relaxation and exploration!
1. Wellness Retreat – in the hub of relaxation travel
This year, wellness retreat has increasingly become one of the top-ranked luxury travel trends of not only for families but also for other types of companions. This tour offers the travelers a relaxed spa package including traditional massage, therapy, meditation and facial and body rejuvenation. Meanwhile, there is a range of high-end hotels and resorts in Vietnam and Cambodia providing these essential services. Together with the peaceful and private accommodation, tourists can also pamper themselves in the skillful hands of the professional staff. Instead of lying on the bed all the mornings, they can join in yoga and taichi class to detox the poisonous factors out of their body as well as make their mind fresher and more relaxed.
If you want to catch this 'healthy' travel trend, you can consider taking an all-inclusive spa indulgement and sightseeing tour on Emperor Cruise. You can not only enjoy the majestic beauty of Halong Bay – the UNESCO World Heritage Site but also rejuvenate yourself right on the cruise. Thap Ba Hot Springs in Nha Trang is another ideal option for you in this warm spring. Beside the spa and meditation session, this place also offers mud-bathing and hot springs service. After pampering yourself with mud-baths, you can also try herbal-bath, Jacuzzi, wet and dry sauna for full enjoyment with a luxurious trip to Vietnam and Cambodia.
If you are interested in staying away from the bustling atmosphere during your travel journey, you should include Six Senses Ninh Van Bay into your list. The high-end resorts are appealing tourists by its unique green coffee body treatment, sunburn soother, Aroma skin facial and signature nourishing facial therapies. All you need to do is making a reservation, and you are all set.
Your trip is not simply enjoyment, it's really letting yourself in the highest mode of relaxation!
2. Adventure Travel – stealing the heart of travelers
"Life is either a daring adventure or nothing at all." Adventure Travel has never been unpopular within the discovering world. There is always a common strong mind among travelers. They desire to uncover new things, explore another world arising in another foreign country. There are also interesting but mysterious tourist attractions in Vietnam and Cambodia that can satisfy their curiosity. What could be more wonderful than deepening in the jungle, remote areas or simply a strange destination for such a period of time, and then learn from the trip priceless lesson about the reserved nature?
You might wonder what are the famous destinations for an adventure tour in Vietnam and Cambodia in 2019. There are hiking and trekking tours to Sapa, Ha Giang. Those are the perfect places, as they are located in the mountainous and remote areas. There is also the marvelous Kep National Park (Cambodia) which was completely born for those who are into the green nature and natural waterfall. Coming here, you will experience the unique and pristine beauty and significance of nature. Those are really the big gifts that God has brought to the two beautiful countries Vietnam and Cambodia.
3. Instagram influential travel – online experiential sharing
Nowadays, Instagram has become one of the most popular social applications for youngsters. They use it to share every gorgeous moment in their life, especially when they are traveling. Besides Instagram, there are also other forums for the travelista to share their significant experience like Facebook, Twitter, etc.
A luxury Instagram influential travel in 2019 will be defined by paying an incredible visit to the top scenic destinations in Vietnam and Cambodia. As reported by our local experts, the two neighboring countries have owned extremely high international visits for photo-taking purpose within Southeast Asia since 2015. Thus, there seems to be no heat-off in this year 2019.
Vietnam and Cambodia natural and artificial landscapes still remain their pristine and attractive beauty to the eyes of many travelers. Therefore, their stunning beauty will be an ideal reason for tourists to come and deepening themselves in the photo shoot or video. All they need are high-qualified ed camera or smartphone, and the hidden significance of the place they choose to go to. Such fascinating wonders like Halong Bay, Quy Nhon, Phu Quoc, Trang An Natural Landscape, Tonle Sap Lake, Angkor Wat Complex are keeping their hot status for luxury Instagram influential travel tour in 2019. As coming there, not only can they admire the majesty of Vietnam and Cambodia, but they can also harvest a package of photos capturing their best moment there. They will be the ones who disclose all the secrets of those wonders.
If you really want to feast your eyes into those fantastic sceneries and become a travel expert through your highlighted images on Instagram, why don't you contact the travel agent and plan your trip right away?
4. Authentic experiential travel – being an authentic part of the exploration
Seeing is never enough to fulfill tourists' hungry for traveling. Only when being into the place that you love will you truly realize how beautiful that place is. Yes, and experiential travel is also predicted as one of the travel trends in 2019.
As you might witness, there are hundreds of travel bloggers uploading their experiential blogs on youtube. They want to share what they have achieved and been through during their trip to Vietnam and Cambodia. Taking part in the harvesting season in Tam Coc, making pottery and other handmade products in handicraft villages like Bat Trang, Van Phuc or Dong Ho, being a seller on the floating village in Tonle Sap Lake, or simply go fishing with the fishing villagers when taking a tour around Halong Bay. That's all they do for a real experiential journey. The more you feel engaged in the attractions, the more wonderful your trips means to you.
5. Slow Travel – slow discovery, slow feeling, and emotion
There is another travel trend only for those who want to maximize their stay discovering thoroughly the places they are visiting, which is called 'slow travel'. A huge number of travelers really desire to nail their discovery by exploring every single thing belonging to that attraction (culture, nature, people, cuisine, taboos, typical festivals). 2019 will probably catch up with the trend of slow travel in 2018, as the number of slow travelers is remarkably increasing.
The combination of adventure travel, sightseeing travel and also wellness retreat will definitely create a deep feeling of Vietnam and Cambodia. Through slow travel, they can experience the way people make ends meet and treat others, the special things that only exist in one place but not another. Through slow travel, the love of Vietnam and Cambodia will be spreading continuously to the heart of the foreigners.
If you want to give it a try, every place in Vietnam and Cambodia will completely be your destinations. Slow travel can mean by a tour discovering the cuisine of northern Vietnam. It can also be expressed by a tour experiencing cooking and tasting all the food specialties of this distinguished countries. It is also easy to find out and pick up a culture tour to unlock the secret of the culture only existing in Vietnam and Cambodia.
6. Micro Travel – gathering the world together
Since the beginning of this year 2019, we have witnessed a thousand micro travels to Vietnam and Cambodia for enjoyment and relaxation. Instead of spending the whole week just to discover one place, they prefer to spend less but frequently into different destinations. For example, this weekend they will discover Hanoi, the next weekend is the time for you to explore Ninh Binh. Gradually, they can go anywhere they want, try anything they desire to do, make the best experience in that place. It is absolutely clear that the less time they spend, the more significant that place will leave. Therefore, micro travel really attracts the eyes and heart of travelers.
One more benefit of micro travel is saving your budget. You can divide the package of one long holiday into two, and visit two places instead of one. It will be a big deal for you as local tourism offers various places and activities to experience. Together with your social interaction as Instagram, Facebook, Twitter, you can make a collection of multiple places, various cuisine and hundreds of pictures of real experience and beautiful sceneries.
You can also either accidentally pick up a certain luxury tour or design your own trip that suits your budget, demand, and hobby. Moreover, you can choose your partner or team that has the same interest as you each week, each month.
Summer vacation is on the way coming. Therefore, the need to find some getaway 'stations' for yourself is extremely essential. You can try two days in Halong Bay on Au Co cruise, and also discover the interesting things that not only Vietnam and Cambodia but also other countries are offering within a blink of eyes. There are also several promotions for you to take when making reservations.
7. Solo travel – to separate or to join?
Solo travel is no longer a new phenomenon in the modern Vietnamese and Cambodian society anymore. It is among the popular luxury travel trends of not only the youngsters but also of any age and gender. Instead of going with their beloved companions, tourists now enjoy making friends throughout their journey. Together with other independent travelers, they make a team and stick their destination, then together, they make it happen. Solo travel becomes a travel trend due to the high demand for exploration and like-minded grouping.
There are places and types of activities for you to choose from. Your journey can be a little adventurous, culture-like, excursion-based or the mixture of all these things. In 2018, we have witnessed a thousand of solo travelers going to the north and the south of Vietnam, Angkor Architectural Complex, trekking through Virachey National Park and enjoy the majestic beauty in many exotic stops of Battambang. The two countries can also be combined with your own designed tour. All of the plans have been drawn out, all you need to do is put on your packages, finding new companions, prepare enough necessary things and start your exploration. Don't forget to take the advice and instruction from the local guides.
Just imagine every journey to Vietnam and Cambodia, you would go with a new team, comprising of adventure team, cultural-fanatics team or any team that shares the same idea and enthusiasm with you. At the end of the year, just make a calculation of how many places that you've been through, how many friends that you've made, and how many things that you have learned from your trips. Then you'll see why solo travel is predicted to become so hot in 2019.
8. Soft Travel – finding own space for self-exploring and relaxation
The trend of quietly and peacefully has created a wave of "immigrants" to Vietnam and Cambodia. The two countries are available for the undisturbed getaways and eco-attractions for admiring and discovering purposes. During the tour, all you did is just trying a bit adventurous experience, a bit relaxed and a bit enjoyment. You can either choose to take a train going through different provinces of Vietnam, an airplane tour to admire the beauty of Cambodia from the top, or escape to the off-the-beaten-track areas and being the residents' neighborhood for a short period of time and discover every single day of theirs.
Beach vacation is also recommended for a soft travel tour. My Khe, Quan Lan, Phu Quoc, Quy Nhon, Nha Trang, Phan Thiet, Cat Ba, and Koh Rong are the typical names which own the highest traffic of the hot places for relaxation within Vietnam and Cambodia. Or else, you do not need to do anything, just take a look at a list of all-inclusive tours. If you are satisfied with any tour, don't hesitate to take them into your holiday itinerary!
About Lux Travel DMC
Travel trends have never become a normal topic for travelista. Tourists seek for the hot way to explore Vietnam and Cambodia. Therefore, local travel agencies like Lux Travel DMC are also providing and offering a bunch of tour package and activities that can suit their requirement, budget, and target for the trip.
Here we are, Lux Travel DMC, the company with more than 15 years working in the travel industry. With the goal "Creating Authentic Experiences for discerning travelers", we are making effort to bring 100% luxurious tailor-made tour package for the customers. All you need to do is sharing your ideas and expectation with us, and you are all set. Let us be a part of your next journey to Vietnam and Cambodia in 2019!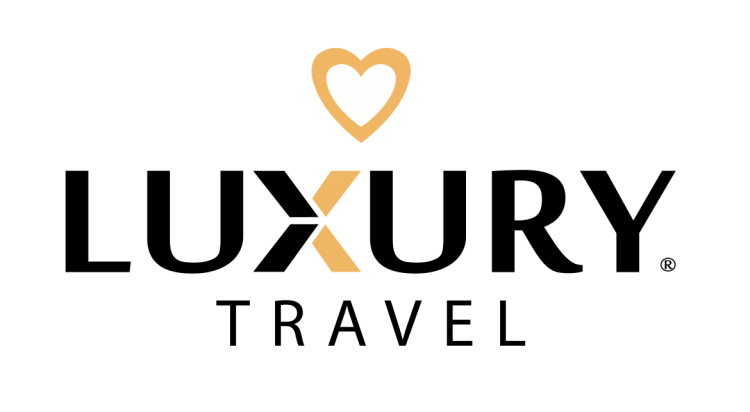 Contact Us:
Address: No.456 Lac Long Quan Street, Tay Ho District, Hanoi, Vietnam
Phone: (+84) 4 3927 4120
Email: [email protected]
Hotline: +84-336-276-996
Website: https://luxtraveldmc.com