Summer is the time for families to gather and spend the best moment together. No matter how busy they are, they still arrange the time for a 10-day vacation or even more with their beloved ones.
Summer is also a special occasion of Vietnam and Cambodia, the two neighbouring countries. As the attractive destinations of family summer vacation, Vietnam, in line with Cambodia has invested their passion, enthusiasm to bring the best experience for families in particular and for every type of traveller in general.
There comes a thought that during the summer vacation, ones have to try discovering the majestic beauty of a bunch of beaches stretching along Vietnam and Cambodia. However, do those nations only provide the speciality of the ocean? Absolutely not. Together with us, let's figure out what you and your family can do during this summer holiday in Vietnam and Cambodia.
1. All-inclusive family vacation tour
Have you ever been interested in any tour that is all arranged in your certain package? If yes, an all-inclusive family vacation tour within Vietnam and Cambodia will be the best choice as you don't have to worry about any unexpected things which might happen along your holiday. The trip will hopefully leave a significant impression on the experience-takers.
Talking about Vietnam, you might wonder the itinerary to kick off the holiday. The tour would start either from the north of Vietnam, down to the south or reversely. It would be a great chance for you to go through Halong Bay – the majestic natural wonder, Hanoi – the admirable capital, down to Danang – Hoi An, the two destinations with discrepant lifestyles, then come to Nha Trang – one of the wonderful beach getaways for families. After that, you can stop to witness the bustling atmosphere in Ho Chi Minh City, and end your summer holiday at an isolated island of Vietnam: Phu Quoc.
If you prefer to spend an all-inclusive tour in Cambodia, it will also be an ideal option. There would be various places for you to discover within your journey with your beloved ones. Siem Reap with marvellous Angkor Wat and peaceful Tonle Sap, the enormous capital Phnom Penh, or Koh Rong untouched island, would be the special remarks to remain in your mind after the trip.
You can also ask for an all-packaged Vietnam Cambodia transnational tour to enjoy your summer holiday in one week, fifteen days or even longer. Or else, it is highly recommended that you create your all journey within the tour package, which is only served in five-star travel agencies like Lux Travel DMC. To get more recommendation, let's contact the local expert.
2. Explore national parks
It would be a treasured experience for the whole family to participate together in an undisturbed environment. The national park in Vietnam and Cambodia have opened to meet the strong demand of travellers. If your family has got children, this is the all-in-one opportunity for you to let the kids make a steep approach to the pristine and picturesque nature.
a. Phong Nha – Ke Bang – the outstanding natural beauty
Phong Nha – Ke Bang (Phong Nha National Park): This national park is located in Quang Binh province. In 2003, Phong Nha – Ke Bang was recognized as one of the natural wonders remained in the world. It is also the home of several biggest caves in the world (Son Doong Cave, Tien Son Cave, Thien Duong Cave). Those caves made from limestone have been attracting international wildlife-lovers to come and enjoy the scenery. Sailing into those caves, you will witness its spectacular view. Besides, you would be impressed by the friendliness of both tour guides and the residents here.
b. Thung Nham Bird Sanctuary – the must-visit ecotourism zone
Situated in the Southwest of Ninh Binh City, this destination lays its beauty in cultural and spiritual elements, in limestone mountains and the natural biodiversity. It is one of the core visiting places of Trang An Landscape Complex, therefore, on the four-hour water exploring tour in Trang An, you, together with your beloved ones, can ask for specific activities to broaden your eyes, your mind and your background knowledge about this place.
The Sanctuary comprises of Buddha Cave, Vai Gioi Cave, especially the must-not-forget-to-come Bird garden, which is the home of multiple rare flocks of birds settling down in different areas. Just imagine you're on the boat, taking pictures of a peaceful scenery: The bird is flying in the blue sky, the water is slowly flowing, a line of trees is trying to rustle to welcome the newcomers. Every poetic thing is continuously gathering within Thung Nham Bird Sanctuary.
c. Virachey National Park – jungle trekking discovery
This terminus is listed as an ASEAN Heritage Park. Up to now, the national domain with the deepest and most isolated jungles of Cambodia has remained its wild, unexplored and pristine features for tourists to admire. After joining a trekking tour through the mountains, your family can enjoy the comfortable cool atmosphere, indulge yourselves in the freshwater flow of the waterfall.
There are a bunch of other national parks in the two countries such as Phnom Kulen, Botum Sakor, Kirirom, Ba Vi and Cuc Phuong. For more information, let's the local guide make an analysis for you.
3. Top beach getaway destinations for family
"A day at beach restores the soul." Beaches are not the unique property of any country. However, beaches in Vietnam and Cambodia really have great significance on the two nations' tourism during the summer holiday. As estimated, nearly 73 percent of family summer vacations take place spreading different beaches in Vietnam and Cambodia.
Most of the sunny, windy and relaxable beaches in Vietnam are situated in the southern area. Therefore, you can choose to pick up one or two to suit your summer escape plans with your family members. Here comes the all-white-sand beach named Nha Trang, upward are An Bang Beach (Hoi An) and Non Nuoc Beach (Da Nang). Farther from the middle part of Vietnam, you can consider visiting the isolated island Phu Quoc – the place which is nicknamed as "The pearl island". (The name comes from the fresh and clear feature of the water.)
Turning the attention into Cambodia, there are several core beaches that you should bear in your mind. Long Beach and Lazy beach (located in Koh Rong) are offering luxurious services and experiences for private family summer holidays. This is the time for you to immerse in the tropical island life together. Just like other outstanding beaches in Vietnam, those in Cambodia have been well-protected from the pollution. Hence, don't worry about the quality of the beach that we have recommended.
4. Cruise tours for the fan of marine life
Vietnam and Cambodia summer vacation cruise tours have offered the best qualities for customers: convenient accommodations, luxurious dining, remarkable view sight, suitable itinerary, and friendly and enthusiastic services. They are born to positively respond to the high demand for a family vacation.
a. Halong luxury cruise travel
Ha Long Bay is the complex of countless towering limestone karsts and hidden jungle caves, together with the surrounding marvellous islands. Get a two to three-day tour in the high-end cruises (Luxury Emperor, Paradise Cruise, Au Co Aviation, Bhaya Legend) and admire the majesty of this natural wonder.
b. Vietnam Cambodia Transnational cruise tour
Two vibrant cultures, two distinguished natural features, two different lifestyles, and other fascinating parallel elements, that is all you and your family can absorb after giving a try to such a luxurious waterway tour through Vietnam and Cambodia. Make a reservation and get well-prepared for what you expect to do during the trip because this tour will give you an unexpected experience.
For the itinerary, you could create your own by listing the places you would like to visit, then Lux Travel DMC will voluntarily be your assistant.
5. Discovering the typical local lifestyle
As mentioned, Vietnam and Cambodia share many similarities, yet own their discrepant lifestyle. This element depends on the destinations that you want to go.
Should you enjoy the life of upland ethnic minority, Sapa trekking tour will be your perfect option. In case you are interested in the life in the floating village, then don't hesitate to come to Siem Reap, which comprises of Kampong Phuk, one of the outstanding tourist attractions in Cambodia.
Are you a fan of nostalgia? Do you want to explore the impression of past life? If yes, why don't you recommend your family to come and visit the ancient town Hoi An? It will definitely give you the sense of the subsidy days in Vietnam.
If you belong to the bustling life path, then every city in Vietnam and Cambodia will be your destinations. Come to Da Nang – the most worth-liveable city, Ho Chi Minh City – where energetic lifestyle can be easily found, Phnom Penh – the combination of modern and adaptable society. You have a lot of choices right in front of you. Stick them into your itinerary!
6. Cultural and historical exploration
Of all the interesting places for cultural and historical discoveries, Hanoi and Angkor hold the lion share in the top worth-visiting destinations for families in the summer holidays.
Hanoi has long been preserved its historical value for hundreds of years. Tourists come to Hanoi and book a cyclo tour to visit many domains such as the thirty-six old quarters, Ho Chi Minh Mausoleum, Hanoi Opera House, the Literature temple, then go to enjoy the bridge of history, which has been in line with the time for nearly 30 years – Long Bien. Fortunately, if you want to combine an exploration of history and culture with other kinds of activities, there are a bunch of accommodations to choose during your stay here.
Some well-known hotels and resorts that you should consider to stay are Hanoi Emerald Water Hotels & Spa, Silk Queen Hotel and Apricot Hotel. However, choosing and making a reservation is not easy, especially when you visit in peak season. Therefore, for booking and room packaging, please contact the local expert.
Angkor is another option for your historical and cultural journey with family. Standing right into the famous tourist attraction Siem Reap, this wonderful Khmer's architecture complex must be in your prior thought. Get up early in the morning and enjoy the fabulous sunrise via the rooftop of Angkor Wat, then go on a journey into Angkor Wat, Angkor Thom, and the Bayon Temple. It would be better for you if you have a companion like a tour guide or a local resident, as they will instruct you the best way to explore this interesting complex.
For accommodations, Siem Reap offers a range of luxurious hotels and resorts, which are not too far from Angkor. Here are some of the ideal stops: Angkor Palace Resort & Spa, Victoria Angkor Resort & Spa, Angkor Davann Luxury Hotel and Spa
If you need more assistance, we are right here to support you!
7. A holiday of absorbing new things
"Head cook and bottle-washer" is one of the famous idioms used for those who have the capability and passion in hand-made products. What about spending a small amount of time in your summer getaway to try something new, something that you just see on the TV screen? Does the suggestion of doing something and bring the product home appeal you? Let's see how much it will attract your curiosity, creativity, and inquiry.
Bat Trang Ceramic village is a traditional pottery-making village in the suburb of Hanoi, just about 45 minutes taking a taxi from the centre. This village is now catching the attention of more than 300 visits per day on average. Guide your family there, try making some pottery vases, bowls or favourite characters and take them home for a souvenir.
For the fan of folk-painting, don't forget to include Dong Ho painting village in your tour package. This attraction is right in the north of Vietnam, about six hours driving from Hanoi. It has got a good reputation for firstly creating one typical type of Vietnamese traditional painting. Go get your picture!
If you want to make your family surprised because of your cooking talent, let's join in the cooking class which is organized in Cambodia. From then, you can discover the secret of Cambodian cuisine, how to make a good dish, how to balance the spicy, sweet, sour and salty taste, how to make a comparison between good and bad ingredients and how to create your own food style. Make a reservation and wait for the moment you enjoy with your family!
About Lux Travel DMC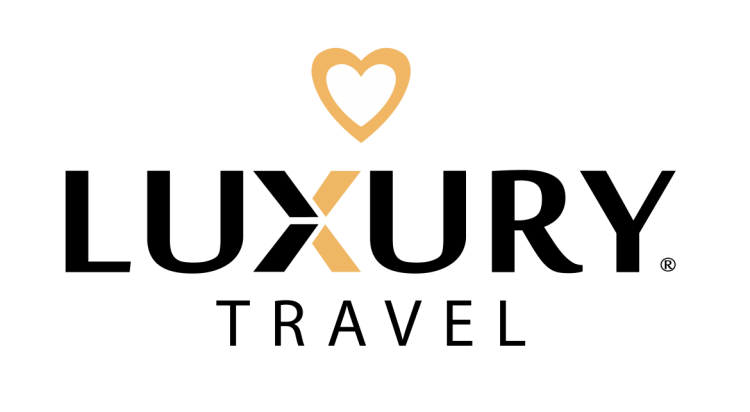 Different ideas – different experiences for your family during the summer holiday!
Lux Travel DMC is always by your side in all the way you go! Founded in 2004, up to now, Lux Travel DMC has gained almost 15 years in the tourism sector. We have been continuously making effort to provide the best service that we have, to bring the most satisfaction for our customers.
If you are planning your summer holiday in Cambodia and Vietnam, come with us and we will try our best to fulfill your vacation!
Contact Us
Address No.456 Lac Long Quan Street, Tay Ho District, Hanoi, Vietnam
Phone: (+84) 4 3927 4120
Email: [email protected]
Hotline: +84-336-276-996
Website: https://luxtraveldmc.com