Vietnam is known as an ideal destination with stunning natural beauty and rich culture. How will you planning your Vietnam holiday packages? Will you book your holiday through a tour operator/ travel agency or local DMC? Take several minutes to read this article before choosing a good travel company for your holiday.
1. What is DMC IN Tourism?
A destination management company (DMC) is a professional services company with local knowledge, expertise, and resources, working in the design and implementation of events, activities, tours, transportation, and program logistics. A DMC provides a ground service based on local knowledge of their given destinations. These services can be transportation, hotel accommodation, restaurants, activities, excursions, conference venues, themed events, gala dinners, and logistics, meetings, incentive schemes as well as helping with overcoming language barriers. By acting as purchasing consortia, DMCs can provide preferential rates based on the buying power they have with their preferred suppliers (Wikipedia).
2. What's the difference between DMC and a traditional travel agency, Tour Operator?
Tour operators, as the name indicates, operate locally to offer various forms of tours and excursions to clients. Travel or tourist agencies specialize in transport and accommodation packages that may include tours or excursions offered by tour operators. DMCs, on the other hand, offer a much wider scope of travel products. They position themselves as the only point of contact for the client. And use their extensive knowledge of the destination to work with the best local suppliers and agencies. Here are some of the areas a DMC will get involved in travel arrangements, pick up and greeting from stations and airports, airport transfers, hotel and restaurant bookings, tailored activities, and workshops, themed corporate events, conference event bookings, logistic support for conventions and other events, and more.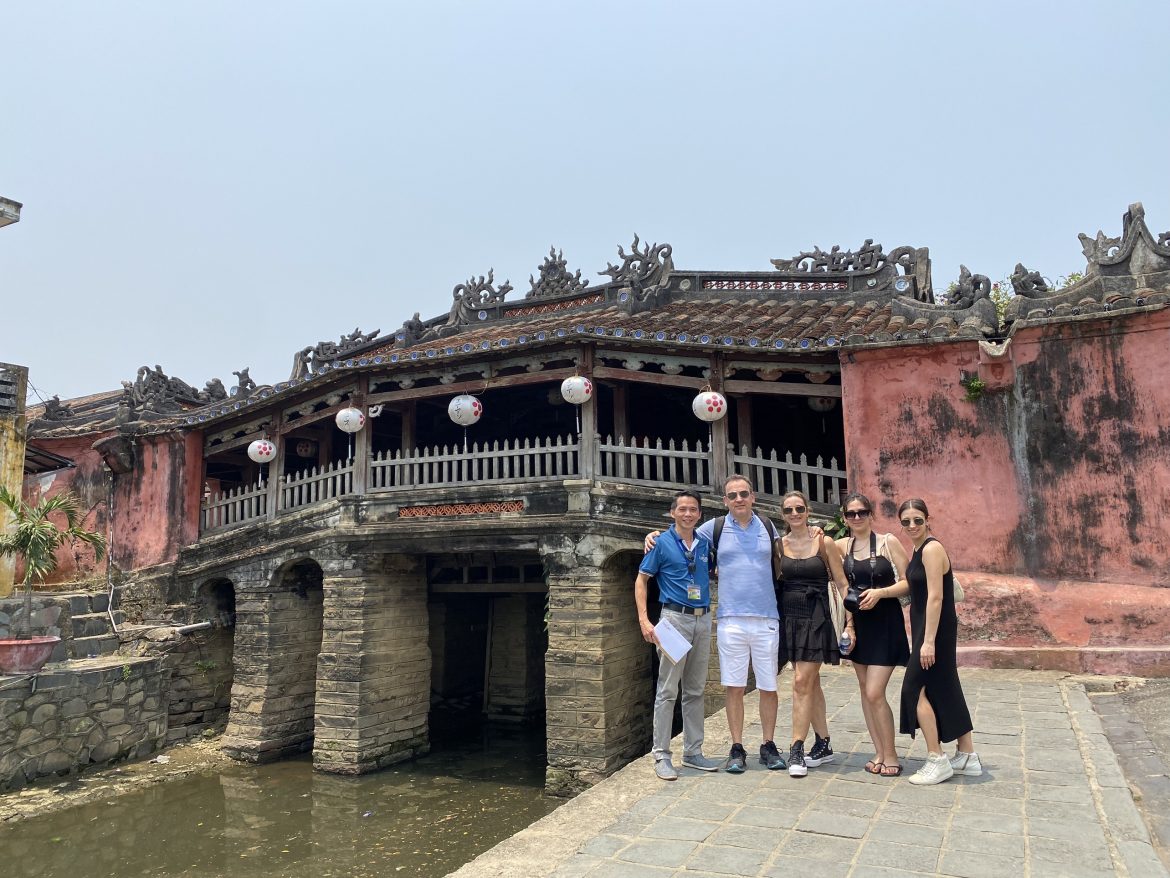 3. Why should you choose a DMC? 
They can bring knowledge only locals can provide
In the travel industry, there's often a disconnect between the provider and the destination itself. Sure, you can go online and book any product or service on the other side of the world. But you won't have any real idea of what the experience is like, what the common pitfalls are, and what local factors might influence the outcome.
DMC providers are the key to unlocking quality local experiences. They can tell you the best times to visit, the essential experiences to have there, and how to keep the trip safe and comfortable. That kind of knowledge can help elevate your travel product to the next level.
They know their services better than us
DMC partners bring the same level of expertise to their services as they do to their local region. As a travel professional, your skillset is in creating and selling incredible travel products – you can't be expected to know which river cruise in South Africa is best for hippo-spotting. Your DMC partner, however, does. They'll let you know which services will provide the experiences you're looking for. And, most importantly, they've got decades of experience delivering exactly that, whether it's coach tours, cruises, or something as simple as a flight transfer.
One partner for every service
Each DMC we work with here at TTC provides a range of services. Sure, they may be specialists in one thing or another, but a short conversation will show you just how far they can go to make your product a success. That means that you'll only need one partner in every region you visit. Why book coach tours, airport transfers, accommodation, and event tickets separately when you can get it all done with just one phone call? What's more, a DMC partner can give you insight into what services you'll need, helping you to plug gaps or bringing new considerations to your attention.
They can help you in an emergency
The great range of services DMCs offer is extremely handy in a pinch. Got a challenging customer on your hands? Your DMC partner is ready to offer experiences on the fly when their needs change. That's perfect for exclusive clients who expect top-tier service. And because they've been working with customers for decades, you'll know that the level of service they provide is top-rate. Your DMC will end up being your best friend in-country, helping you to react to the client's changing needs. On top of this, most of our DMCs provide emergency preparedness and relief services, giving you much more to work with if something does go wrong.
Book with confidence in your currency
This is an extra-special benefit that applies only to The Travel Corporation DMC network. Because our partners operate under one banner, they're protected by the financial security of the whole company. That means that you can pay for services in whatever currency suits you best. You can book with the confidence that your partner isn't going to go into liquidation overnight. Everything is backed by our rigorous financial standards and operating practices, so you know that your investment is safe with every booking.
4. Why choose a local DMC in Vietnam when planning a Vietnam holiday?
A local DMC in Vietnam is a fully licensed and official member of the Vietnam Tourism Association and Vietnam National Administration of Tourism which means, it is a reliable one.
A local DMC in Vietnam knows best about their local area, region, and country from how to plan a tour, select a destination, choose the right accommodation, book a flight, and get a visa to customize your interest and budget.
A local DMC in Vietnam will always work on behalf of you for mutual benefits. It is a win-win or can be said we are in the same boat.
A local DMC in Vietnam helps you deal with problems that may happen during the tour, talk to your clients as well as timely update information or send full reports if asked.
A local DMC in Vietnam helps you cut costs and make your travel programs more interesting and competitive.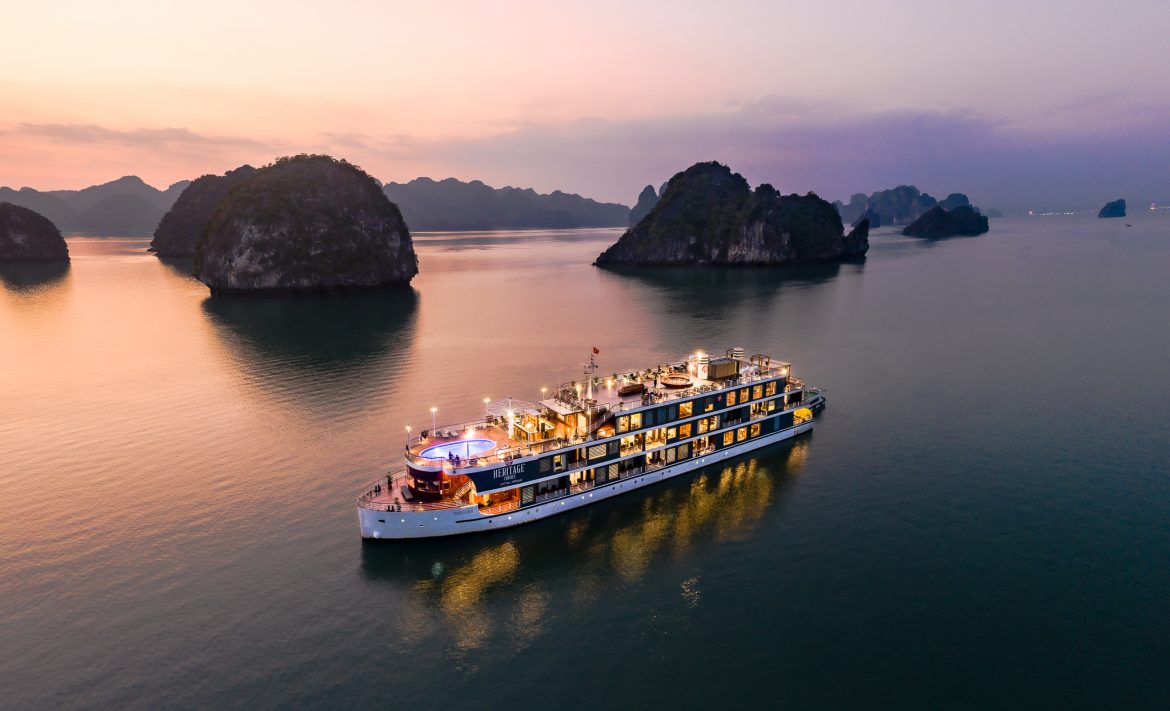 5. Lux Travel DMC – The best-recommended DMC for Vietnam Holiday Packages
Introduction of Lux Travel DMC

Founded in 2005, Lux Travel DMC has been regarded as Vietnam's premier luxury travel company, speciliasing in tailor-made tours in Vietnam and Southeast Asia. Based in Hanoi, with offices throughout Vietnam, Cambodia, Laos, Myanmar, and Thailand, Lux Travel DMC also has its own luxury vehicles, and representative offices in California, London, Berlin, and Sydney. With a team of locals and expatriates who speak your language, aims to give travelers exactly what they want and anticipate.
With dedication and close association with agents and tour operators, they ensure the delivery of authentic luxury travel experiences using expertise, know-how, and solid infrastructure to you and your clients. The company is proud of its 99% satisfaction rate and we have a repeat client rate of over 60%. In 2022, Lux Travel Dmc was voted under the 'Vietnam Leading Destination Management Company' category at the World Travel Awards (Oscars of Tourism) 2022.
What does Lux Travel DMC offer?
They design private tailored travel services for leisure, business travelers, and special interests
Offer special group tours for single travelers M.I.C.E. Services is a separate point
Operate their own vehicles – luxury cars/ vans/ coaches
Provide private luxury yachts, jets, helicopters, trains, and cruises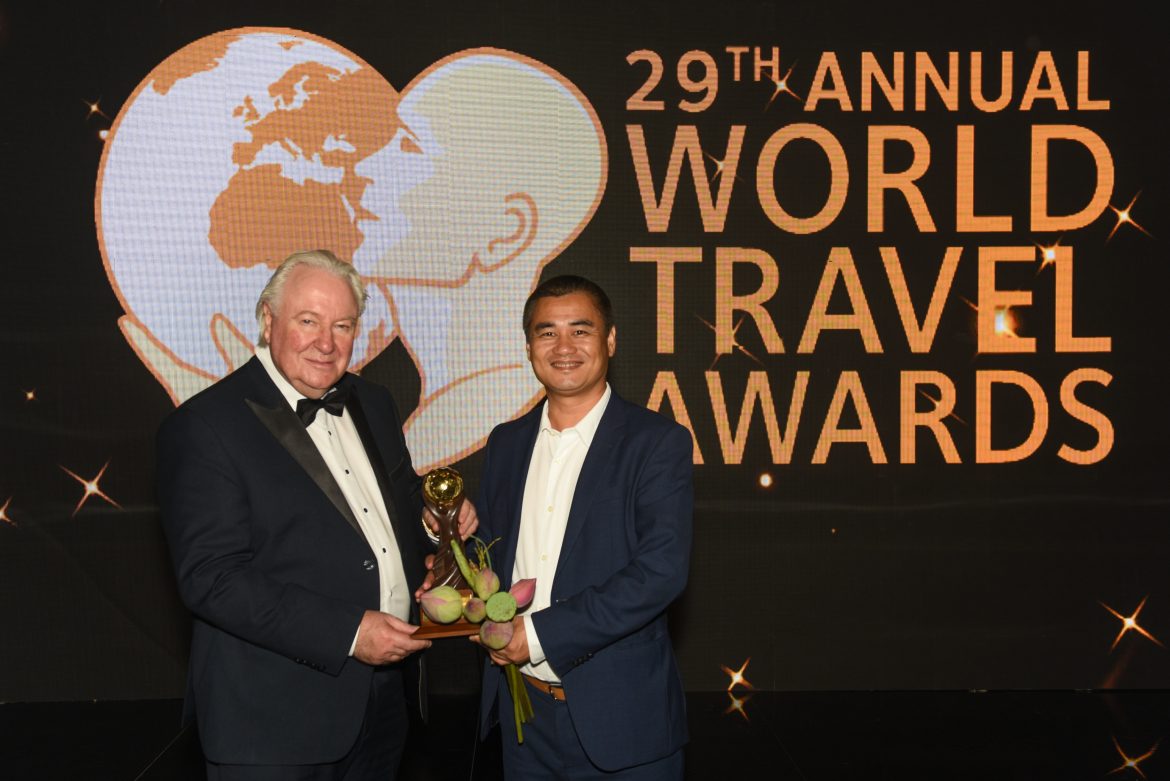 Why Lux Travel DMC?
In Southeast Asia, they are experts.
They receive any query within 12 hours and leave a response in the following 24 hours.
Every customer will receive 24/7 support from their staff from arrival to departure.
They speak your language.
Known as Award-winning DMC
Guaranteed competitive prices and quality services.
They are committed to responsible tourism in every aspect of our business.
With 4 offices, 6 representative offices, over 10 years of experience, and 24-hour on-the-ground support, you can rest assured that your clients are travelling with the best.
Contact Lux Travel DMC for the Vietnam holiday package, you can send an email at sales@luxtraveldmc.com or visit their website at www.luxtraveldmc.com