Covid-19 becomes more serious in several countries in Southeast Asia. From latter February and early March, most countries in this area are striving to complete the Covid-19 vaccine campaign with hoping to control the pandemic and come back to normal soonest.   
Cambodia
Cambodia's disease is increasing rapidly and ominously when the country has up to 64 new patients on March 10, forcing authorities to block many provinces and cities and issue urgent notices.
– Cambodia has among the fewest coronavirus cases in Asia, but cases are rising since February 20.
– From February 20, the government announce a two-week closure of all public schools, cinemas, bars, and entertainment areas in Phnom Penh.
– On March 11, Cambodia has reported its first death from the coronavirus amid its biggest COVID-19 outbreak so far, after a 50-year-old man succumbed to the virus after testing positive less than two weeks ago.
– The government has since extended the closures for more than two weeks for schools, gyms, concert halls, museums and other entertainment venues in Phnom Penh, nearby Kandal province, and the coastal province of Sihanoukville.
– From March, Cambodia passed a strict virus prevention bill. The new law specifies a prison term of three years for breaking quarantine orders and up to 20 years in jail for any organized group intentionally spreading the virus.
– Cambodia is expected to import vaccines from both China and Russia. China's vaccines are still undergoing clinical trials while Russia has already commenced production. Australia has offered financial support to aid vaccine coverage in several southeast Asia countries including Cambodia.
– The country began its vaccination campaign in February with 600,000 doses of the Chinese-produced Sinopharm vaccine. It also received 324,000 doses of the Oxford-AstraZeneca vaccine this month that were donated by and produced in India.
Cambodia recorded 39 new cases and one death on March 11, bringing the total to 1,163 cases and one death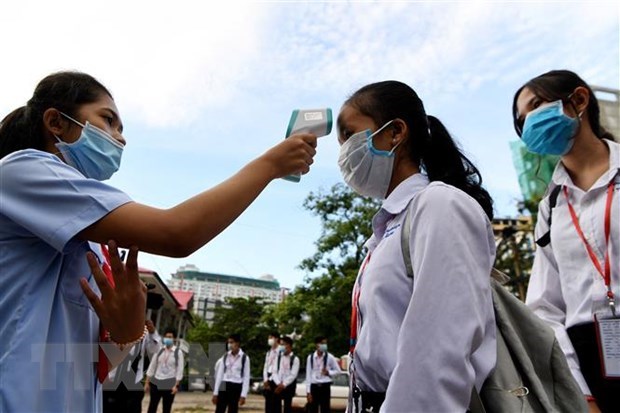 Brunei
– Brunei has joined the global Covax scheme and is expecting to have the COVID-19 vaccine in Q1 2021, having sourced enough supplies to cover 50% of the population. Discussions are on-going with other suppliers.
– In March 2020, at the outset of the COVID-19 pandemic, Brunei provided assistance to China, which underscored the close bilateral cooperation towards managing the pandemic,
Brunei reported one new case on March 6, taking the total to 186.
Laos
Laos has been trialing the Russian Sputnik V vaccine and is also in discussions with China about acquiring supplies.
Two new cases reported on March 5, taking the total to 47.
Indonesia
– Indonesia continues to be the most serious outbreak of COVID-19 among ASEAN countries, with the highest number of cases and deaths in the region. However, the epidemic situation in the "country of thousands of islands", after months of epidemic outbreaks, has seen a trend of cooling down, when the number of new cases began to decrease slightly compared to a few days ago. Over the past 24 hours, Indonesia remains the country with the highest number of new cases and deaths from COVID-19 in Asia.
– Indonesia has commenced vaccinations with just over nine million doses being given to front-line workers from last month. China's Sinovac is in discussions with Indonesia to provide supplies, however, the Government faces difficulties with a large population of 268 million and price sensitivity at Sinovac's estimated costs at 200,000 rupiahs (US$20) a dose. Indonesia's Health Ministry's Disease Control and Prevention Director-General Achmad Yurianto said that vaccinations would only be provided to citizens aged 18-59.
– On 9th March the country continued to receive more than 1 dose of AstraZeneca's vaccine. In addition to the vaccine in the COVAX format, Indonesia also received a 38 million dose vaccine from Sinovac Biotech (China) and put this vaccine into use in an exclusive program. Indonesia set a target of 181 million people within a year.
– Indonesia recorded 5,144 new cases and 117 deaths on March 11, taking the totals to 1,403,722 cases and 38,049 deaths.
Malaysia
Malaysia continues to be more concerned about the situation, the new epidemic wave has prolonged and there is no sign of cooling in Malaysia when it recorded 1,448 new cases, 5 deaths from COVID-19 in the past 1 day.
Malaysia is to provide vaccines free of charge to its nationals, but foreigners will need to pay for the treatment, according to the Malaysian Minister of Health, Tan Sri Muhyiddin Yassin, who has signed a deal with Pfizer for 12.8 million doses. These will be administered in two stages of 6.4 million people each, with the program to commence in Q1 2021. The country aims to inoculate between 80-100% of its citizens.
Malaysia recorded 1,647 new cases and nine deaths on March 11, taking the totals to 319,364 cases and 1,200 deaths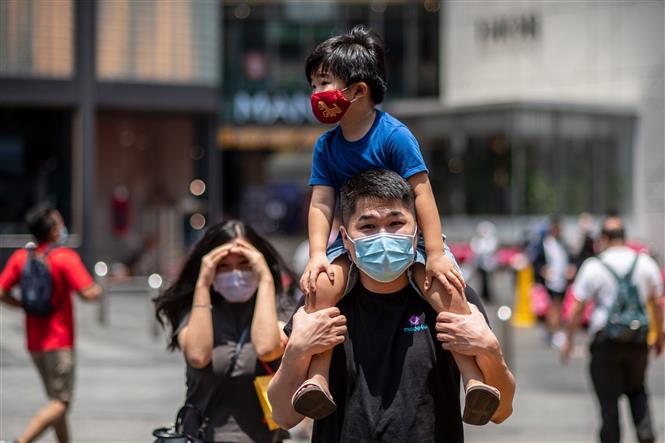 Philippines
The Philippines epidemic was still going badly with the 3rd highest number of new cases per day among Southeast Asian countries, while the number of deaths decreased compared to the previous day.
The Philippines aims to commence vaccinations from June 2021 and expects to inoculate about 25 million people (about 25 percent of its population) over the course of the year. The country has been badly affected by the virus and has the second-highest rate in Southeast Asia. The business community has reacted, more than 30 local companies signed an agreement to purchase at least 2.6 million vaccine doses from AstraZeneca in the country's first such deal to secure coronavirus vaccines, ten days ago. They plan to donate a large part of the doses to the government for its planned vaccination program and use the rest to inoculate their employees.
The Philippines reported 3,749 new cases and 63 deaths on March 11, taking the tallies to 607,048 cases and 12,608 deaths.
Vietnam
– March 12, Quang Ninh authorities reopened bars, nightclubs, video game centers, movie theaters, and karaoke parlors from March 11, while the province reopened for all tourists except locked-down areas.
– March 9, Ho Chi Minh City authorities allowed the reopening of additional non-essential businesses such as gyms, fitness centers, and pubs from March 9, however, bars, nightclubs, and karaoke parlors will remain closed until further notice.
– March 8, Vietnam started vaccinations beginning with front-line workers and health care staff in 13 cities and provinces that have had an outbreak.
– March 3, Van Don Airport in Quang Ninh province resumed operations on March 3 after nearly a month due to COVID-19 restrictions.
– March 2, Authorities in Hanoi allowed the reopening of local restaurants and cafes but with strict pandemic prevention measures.
– Hai Duong authorities will lift social distancing measures across the province and end lockdowns of Chi Linh City and Cam Giang district from March 3. Intra-provincial tourism activities resumed in Quang Ninh province as no local cases were reported in recent weeks.
– March 1,  Schools from many provinces in Vietnam resumed on March 1 following a month-long break to prevent the spread of the pandemic.
– Vietnam's National Institute of Hygiene and Epidemiology (NIHE), a division of Vietnam's Ministry of Health, has signed an agreement with Medigen Vaccine, a Taipei, Taiwan-based vaccine company to secure the supply of 3 million to 10 million COVID-19 vaccine doses in 2021. Medigen is currently conducting Phase II studies of the vaccine, co-developed with the USA's National Institutes of Health (NIH), in Taiwan and Vietnam with a view to a Q1 2021 rollout.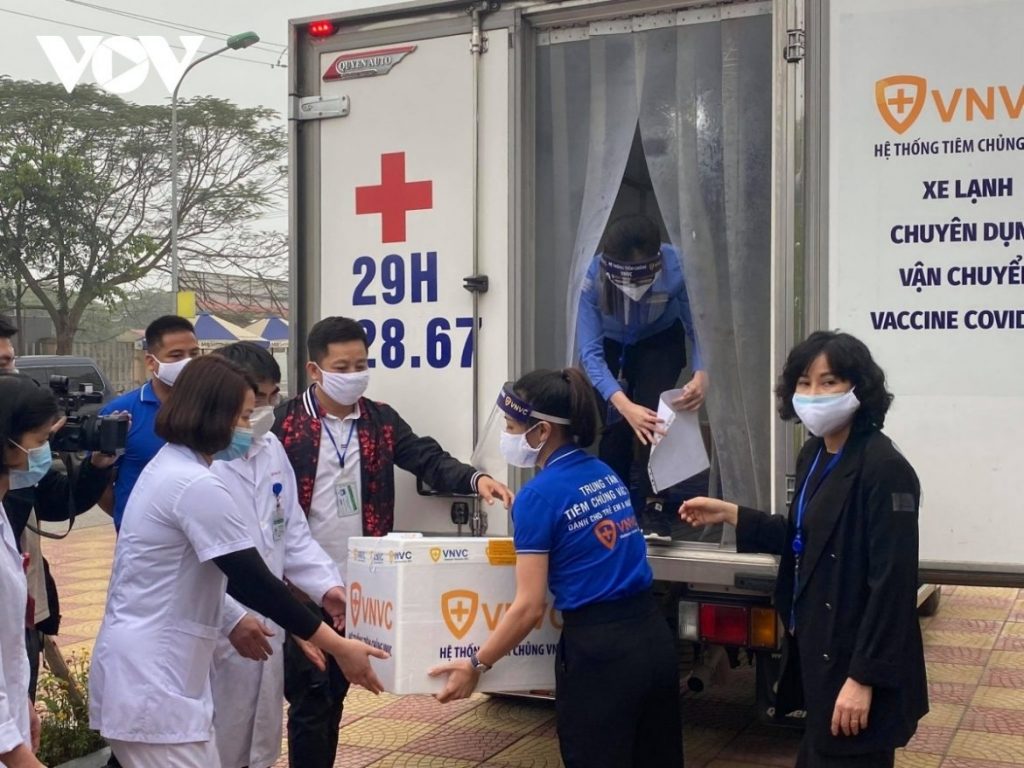 – Vietnam is also working on producing its own vaccine, with the Institute of Vaccines and Medical Biologicals (IVAC) in Nha Trang City, partnering with New York City-based Icahn School of Medicine and the global health non-profit organization PATH. Phase 1 trials are already underway in Vietnam, while Phases 2 & 3 will be conducted at the beginning of 2021. The institute plans to submit documents for approval to the health ministry as early as April next year and claims to be capable of producing 30 million doses a year, expecting that a national vaccine could be distributed to the general population in October 2021.
– As of March 11, 2021, Vietnam's Ministry of Health confirmed a total of 2,529 cases of COVID-19. However, 2,004 of the affected patients have recovered and been discharged from hospitals. Vietnam has also recorded 35 deaths due to the pandemic. The latest community transmission case was reported from Hai Duong.
Singapore
Singapore has been working on producing its own 'Lunar' vaccine, in a joint venture between the US company Arcturus together with the Duke-NUS medical school. It is a single dose, mRNA shot, developed from genetically engineering COVID-19 genes into an otherwise harmless virus. This technique is marginally safer than other vaccines which rely on dead Covid-19 material to provoke an immune response. The vaccine is expected to be available from Q1 2021. High-risk personnel will receive the vaccine first in a process to be determined by the government.
Singapore recorded eight new cases on March 11, taking the total to 60,070 amid 29 deaths
Thailand
– Thailand, after witnessing a skyrocketing number of cases of community infection in recent days, had to decide to tighten epidemic prevention measures. This country on March 10 recorded 39 new cases, but no deaths. Although Thailand has not recorded deaths due to COVID-19 in recent times, the epidemic situation in this country is still potentially at high risk and complicated.
– Thailand officially kicked off the COVID-19 vaccination campaign on February 28. The people who received the first COVID-19 vaccine in Thailand were some functions within the government, health officials, and workers under the age of 60.
– Thailand is currently expecting vaccines to be delivered in mid-2021. The doses would cover 13 million people in a population of about 69 million. Thailand's National Vaccine Institute signed a non-refundable advance market commitment contract worth 2.38 billion baht (US$79 million) with AstraZeneca to reserve the supplies. Discussions are also on-going with Oxford University in the UK to secure a vaccine that could be available in Q1 if trials are completed in time.
-Thailand reported 58 new cases on March 11, taking the total to 26,598 amid 85 deaths.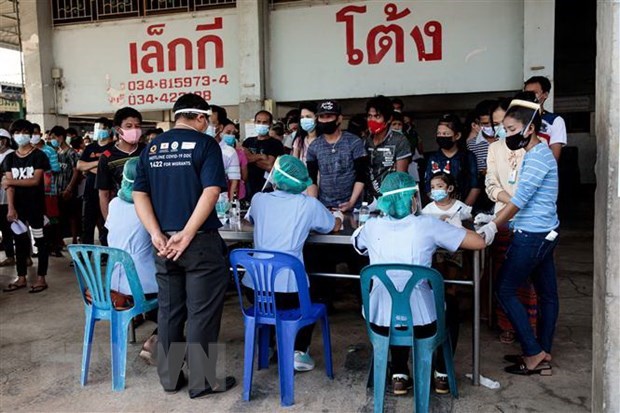 Myanmar
– Myanmar is seeking assistance from the Gavi and Covax programs to acquire vaccines, while Australia is also providing financial relief. At present, the Government aims to treat 20 percent of the 'most at risk' in the country with vaccines. The Government is struggling with finances and logistics and is also under US sanctions, while cases are surging.
– Myanmar reported 41 new cases and one death on March 11, bringing the total to 142,114 cases and 3,201 deaths