Award-Winning Tour Operator
Being in the travel industry for almost 15 years, LUX TRAVEL DMC has been recognized for its excellence in service by many awards.
Also, by acting as a local and responsible tour operator, we aim to create better places for people to visit and better places for people to live. We believe that by taking measured steps to build corporate and social responsibility into every aspect of our business, we can reduce the negative effects of travel on our environment. We continue to explore innovative and positive ways to promote Vietnam and Indochina always respecting local life and encouraging local businesses. In 2008, we won an award for sustainable development, and we are confident that, with your help, more awards are on the way.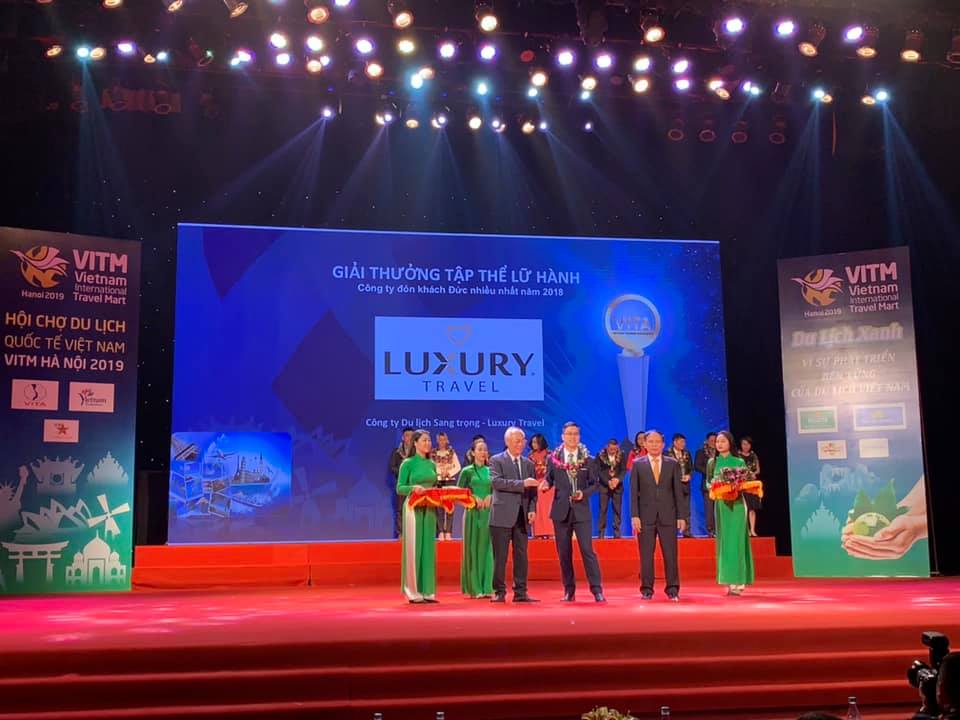 Our Awards throughout the years
"Excellent Performance Award 2005-2006-2007-2008-2009-2010-2011-2012-2013-2014-2015-2016-2017-2018"- The Guide Awards, Vietnam's Leading Lifestyle and Travel Magazine
"Best Service Tour Operator Award 2010-11-12"- Top Trade Services Award by the Ministry of Industry and Trades of Vietnam
World Travel Awards, Luxury Lifestyle Awards 2019.
"Excellent Performance Award"- The Guide Awards, Vietnam's Leading Lifestyle and Travel Magazine
"Best Service Tour Operator Award"- Top Trade Services Award by the Ministry of Industry and Trades of Vietnam
"Best Destination Management Company in Vietnam"- VITA/VNAT